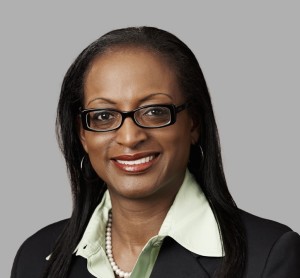 Chief Operating Officer
Cassandra Alston-Childs resides in the Detroit Metro area with Bridgewater Interiors. She has over 28 years' experience in general management, engineering, operations, strategy and diversity.
Presently, Cassandra is Chief Operating Officer for Bridgewater Interiors, a joint venture partnership with Johnson Controls, Inc. In this role she oversees Operations, Launch, and Financial performance of the Bridgewater partnership.
Previous Johnson Controls roles include Vice President Strategy, Communications, and Government & Environmental Affairs for Johnson Controls Power Solutions Group, Executive Director Global Diversity, and Vice President of Operations for the Johnson Controls Facility Management business unit. In this role she managed the technical and operational teams supporting Facility Management accounts in the USA and Latin America. These support services included Technical Experts, Transition Management, Supply Chain, Safety and Call Center Operations.
Cassandra began her career as a plant engineer for Exxon Mobil in Houston, TX advancing to Operations Coordinator before pursuing graduate school. Next roles included Operations Consultant with Booz Allen & Hamilton and Sr. Director Operations at Enron Energy Services before joining Johnson Controls.
Professional/Community
Board Member, STEM Forward Milwaukee
Guest Lecturer, Marquette University Diversity Management
Purdue University Athletic Advisory Council
Co-founder & Past Chairman, NSBE Alumni Houston Chapter & National Board member
Interests: fitness/skiing, real estate/home improvement, travel
Cassandra received her B.S. in Mechanical Engineering from Purdue University where she also played on the Women's Basketball team. She additionally holds an MBA from Northwestern University.