About Bridgewater Interiors
Bridgewater Interiors was founded in 1998 as a joint venture between Epsilon Technologies, a Detroit based entrepreneurial partnership, and publicly traded Johnson Controls, Inc. (NYSE: JCI) to manufacture automotive seating systems for General Motors Corporation.
President and CEO Ronald E. Hall, Sr. was identified to lead the organization after a long and successful career in corporate management, entrepreneurship, and economic development, including a distinguished tenure heading the Michigan Minority Supplier Development Council.
Bridgewater quickly established relevance in the automotive supplier space, as its initial five-year GM contract was the largest contract ever awarded to a racial minority-owned business by an automaker.
Today, the company is a joint venture between Epsilon and publicly traded Adient plc (NYSE: ADNT) and has expanded from one Detroit location with 133 employees to four facilities in two U.S. states with 2,400 employees. Its customer list, meanwhile, has expanded from one automaker to four, including GM, Honda Manufacturing of America, Ford Motor Company, and Fiat Chrysler Automobiles – supporting 11 different vehicle models.
In Memoriam Of Our Founder Ron Hall Sr.
"Ron Hall Sr. was a great partner to Johnson Controls and the automotive industry. He was a trusted friend and leader who had remarkable compassion for the communities his businesses served."
Bruce McDonald, vice chairman of Johnson Controls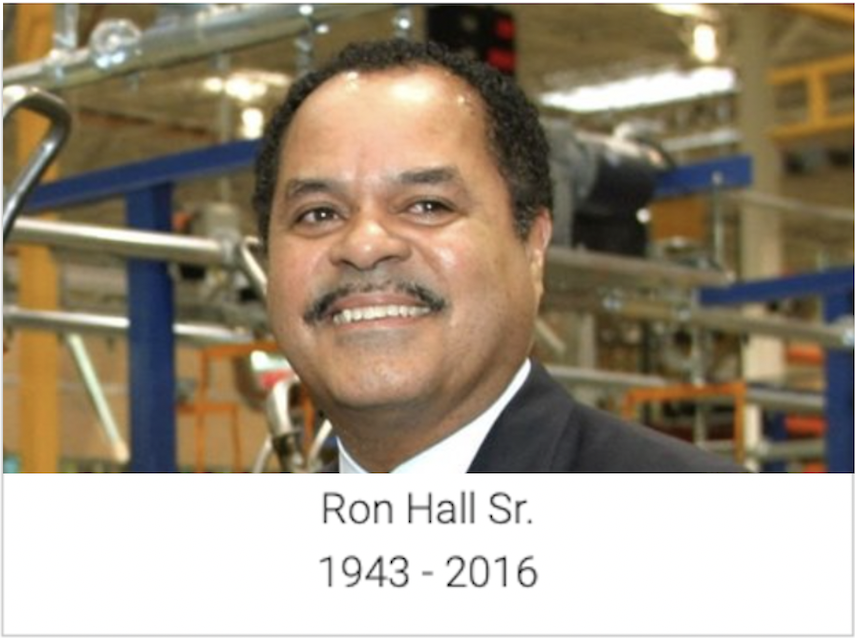 Bridgewater provides customer-focused automotive interiors manufacturing services at industry-leading standards and performance levels that fulfill the ideals of Minority Business Enterprise leadership. The company heeds the responsibility of good corporate citizenship, dedicated community involvement and commitment to inclusion and diversity in its supplier base and employee ranks.
1998-2003: Thirty years into the supplier diversity movement that it started in the automotive industry, General Motors contracts with newly formed Bridgewater Interiors to manufacture seating for one of its leading programs. Johnson Controls, which would proceed to preeminence in the supplier diversity space among Tier 1 automotive firms, commits to partnership in the joint venture. A new, state-of-the-art production facility is developed in southwest Detroit – the first such development in decades – and Bridgewater immediately becomes one of the largest minority-owned companies in the nation.
1998
JV formed with GM support
1999
Detroit SOP, Cadillac DTS
2004
Warren, MI start of production
2004
Eastaboga, AL start of production
2004
Number of full-time employees exceeds 1,000
2004
Warren SOP, Ford Expedition / Lincoln Navigator
2004
Eastaboga SOP, Honda Pilot
2005
Lansing, MI start of production
2009
Annual revenues exceed $1 billion
2011
Number of full-time employees exceeds 2,000
2011
Detroit building and business expansion
2012
Eastaboga building and business expansion
2013
Lansing building and business expansion
2013
GM Alpha (Cadillac ATS/CTS)
2015
Annual revenues exceed $2 billion
2015
Cheverolet Camaro to Lansing
2016
Buick Lacrosse to Detroit
2019
20th Year Anniversary in Operations
2020
Bridgewater produces its 1,376,161st seat for GM
Awards & Recognition
At Bridgewater, we are committed to supporting the communities in which we operate. Manufacturing excellence is how we do it, and that begins with hiring and developing an exceptional team dedicated to our vision. We take pride in creating productive and nurturing environments that provide jobs and career opportunities to people of diverse backgrounds.