On June 22, 2020, the GVSU Board of Trustees approved a resolution for authorization of Michigan Preparatory Virtual School, serving a statewide cyber-student body of up to 240 students, for a term of five years.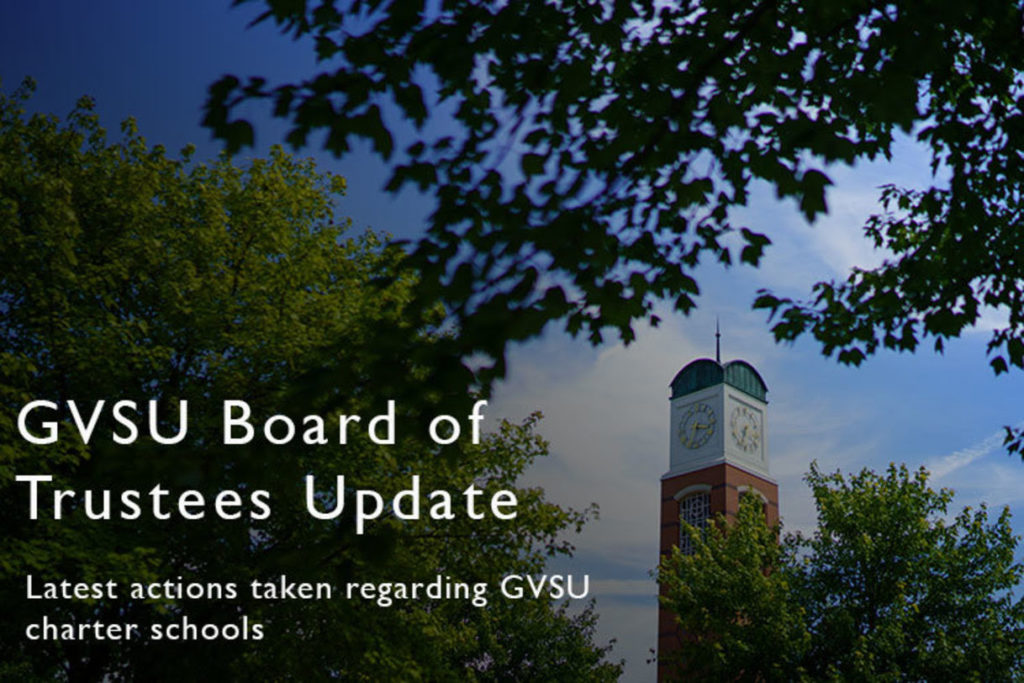 The board also voted to approve the appointment or reappointment of charter school board members to GVSU-authorized public school academy boards.
The GVSU Charter Schools Office recently extended its gratitude to the 42 current board members who are continuing their service. The office was also excited to welcome its new school board members, which include Bridgewater Interior's VP, Human Resources and Community Affairs, Carrie (Elaine) Tingle.
We offer a huge congratulations to Elaine on this recent accomplishment!
Read more about her recent appointment by clicking here.